Tom and Aga share their victory pudding after a marathon final against former champion Sarah and rookie boccer Penna.
The tournament starts late with all contestants keeping to the shade.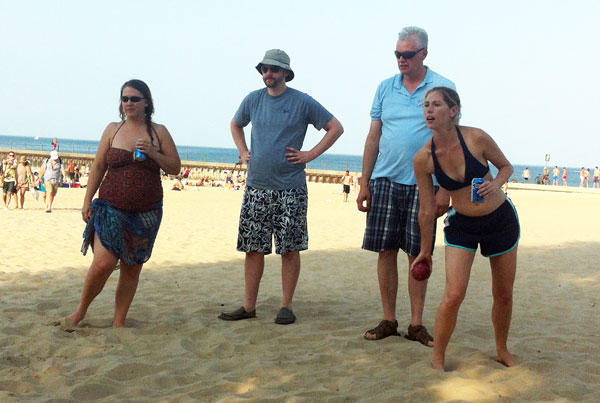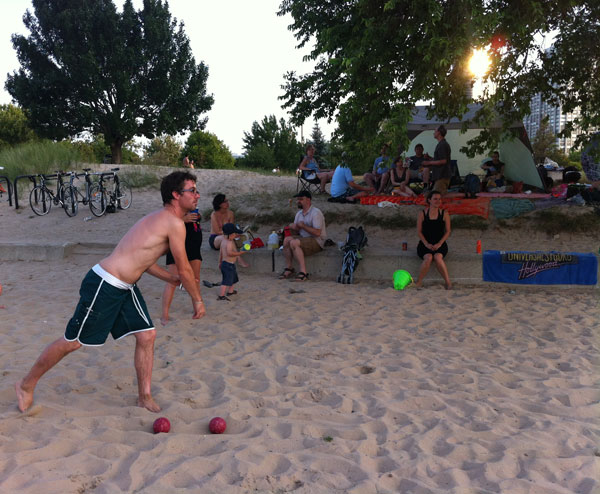 Everyone & fun.  That's everyone, and that's fun.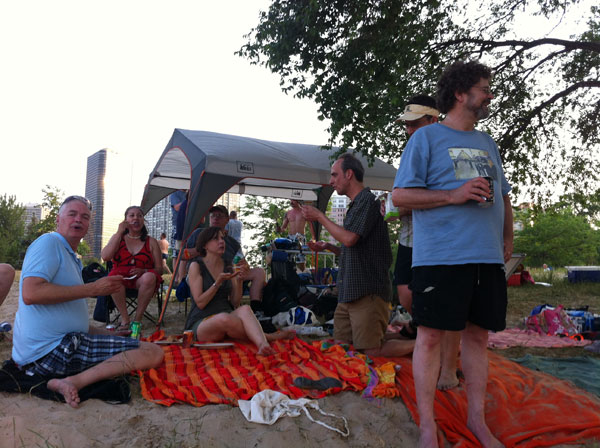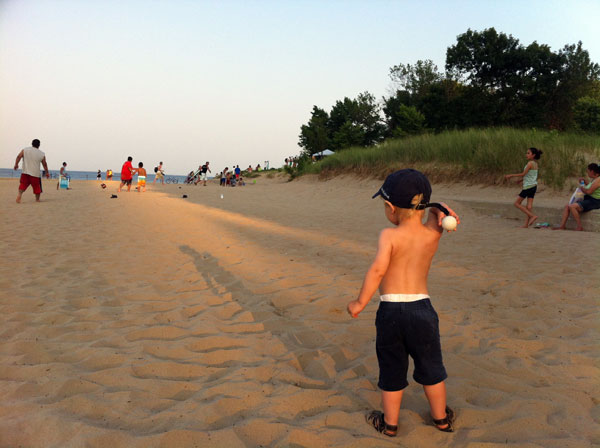 A late birth precludes a tournament berth.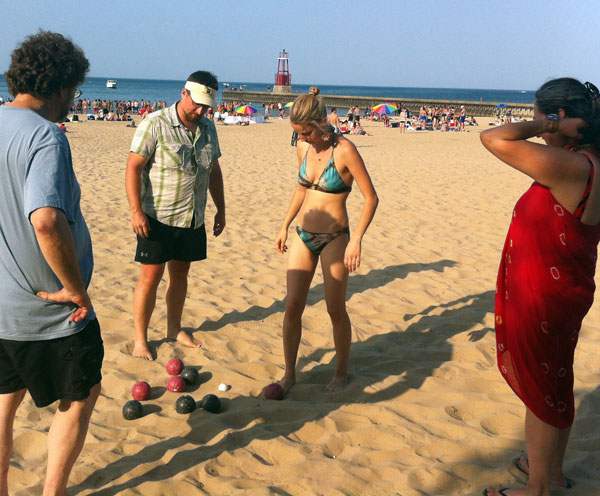 Close call!  Doesn't matter… we all lose.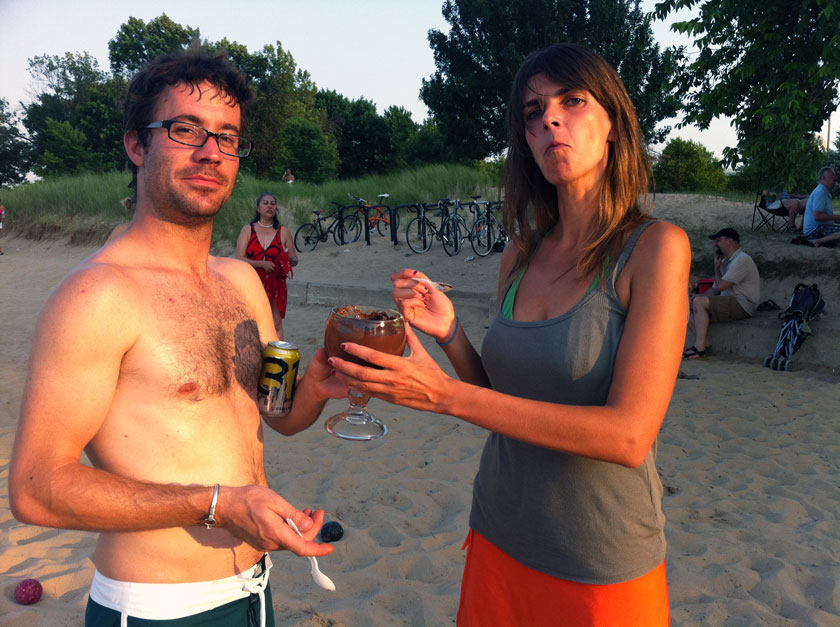 Consider those smug mugs a gauntlet in the sand.  353 days until the next La Copa Del Budino!